Social Work Collection
NEW April 2016! The Psychotherapy.net Social Work Collection.
40 video titles addressing the fundamentals and core competencies of social work practice.




Designed to augment classroom learning and prepare students for field placements, this carefully curated collection brings to life the following topics via candid video footage of clients, social workers, and other mental health professionals.




Each video comes with Instructor's Manual, searchable transcript, and clip-making function.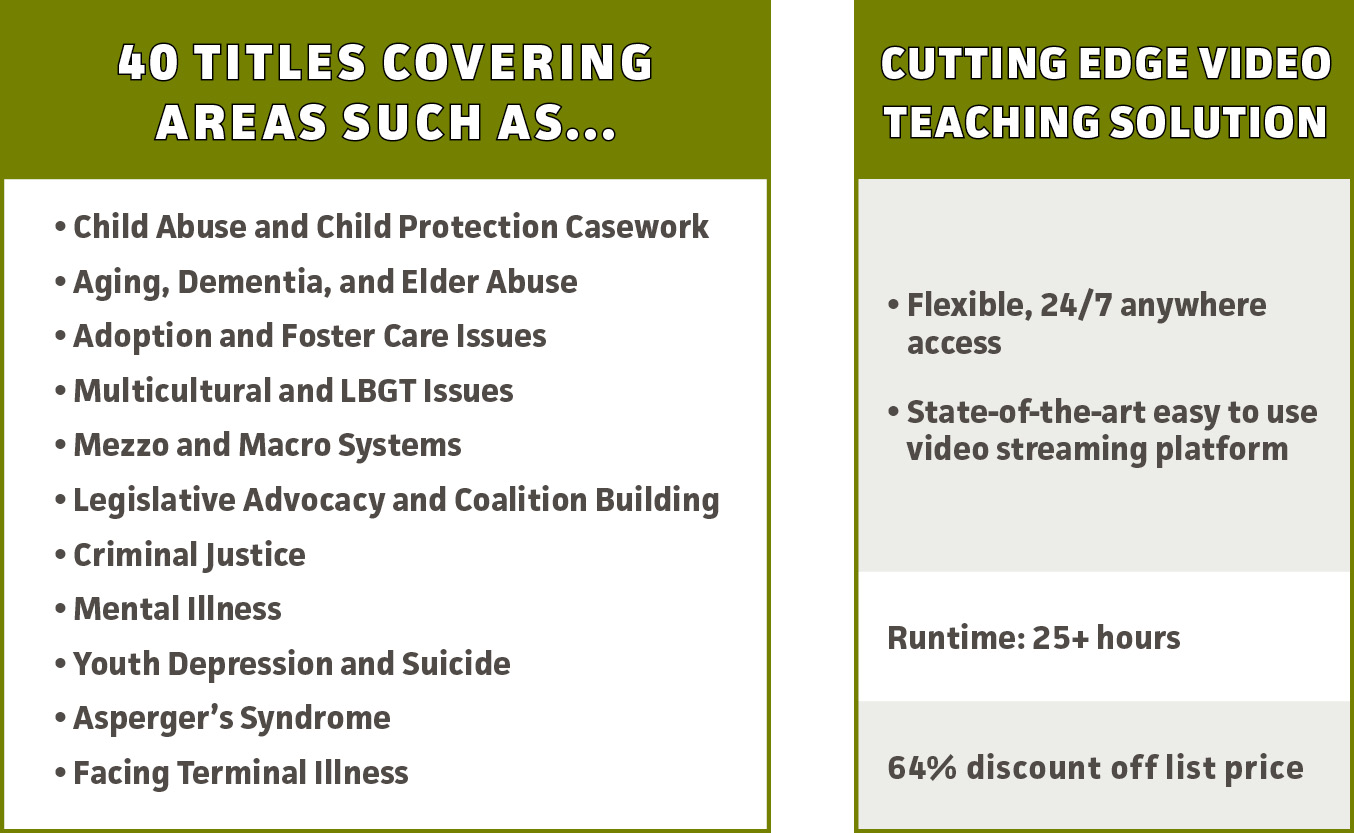 ►
Click here for the full list of titles in Social Work Collection
For pricing and more info: sales@psychotherapy.net or 800.577.4762
Want to see more? Be sure to check out our Psychotherapy and Counseling Collections for even more video collection offerings.
Want to know more about streaming for Institutions? Visit our About Streaming page and take a look at the demo below.
Back to Top ▲