Special Psychotherapy.net Offer
Get started right now at TherapySites.com and get your website set-up and

first month of service FREE!

That's a

$59 total savings

. PLUS, get 6 months of free listing in the Psychology Today Therapist Directory.
Click here and enter promotion code

PROMOPN

to receive this discount. What better time to launch your new website!
Are you looking to grow your practice?
Have you wanted to set up a website for your practice
but don't think you have the time or money to go about it? The choices nowadays can seem overwhelming. Pay over a thousand dollars to have a professional build your site? Commission your 12-year-old nephew? Buy a book and try to do it yourself? We've done the legwork for you, and have a special offer to boot with
Therapysites.com.
They create websites designed specifically for therapists that are easy to setup, professional, and affordable. Their passion is building websites for therapists. Your passion is doing therapy. But if you're like most therapists, you want to learn how to market yourself in new ways. You can build your practice and enhance your professional image with an effective, well optimized website. That's why their service exists: to give you a high-end website that gives you the exposure you want!
For one low monthly price you get everything.
Hosting, domain registration, credit card processing, appointment requests, search engine optimization ("What's that?" you might ask. You don't need to know, just as web designers don't need to know about transference), plus all the technical support you need—it's all included. And they've made it so the whole package costs less than one hour of your time each month.
And now a very special offer for Psychotherapy.net readers and visitors
… TherapySites.com is offering
free website set-up and one-month free service
for customers referred from Psychotherapy.net. You can't get a better deal than this. We encourage you to check it out right now:
www.therapysites.com.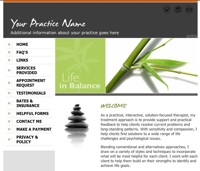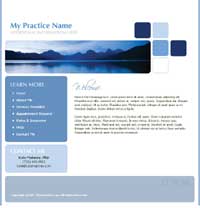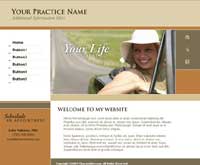 Back to Top ▲