Couch Fiction
Couch Fiction allows you to peep through the key-hole of the therapy room door and read the mind of the protagonists.
Sections in this Article:
This is an excerpt of a beautifully illustrated graphic novel based on a case study of Pat (a sandal-wearing, cat-loving psychotherapist) and her new client James (an ambitious barrister with a potentially harmful habit he can't stop). The succinct footnotes offer a witty and thought-provoking exploration of the therapeutic journey. If you are curious of how Pat and James carry on this therapy, you can buy the book
here
. The publisher Palgrave Mcmillan has generously offered our readers a 25% discount on this and all of their other psychology books.
To take advantage of this offer, click
here
, select the book of your choice and enter promocode PSYCH2011 at checkout.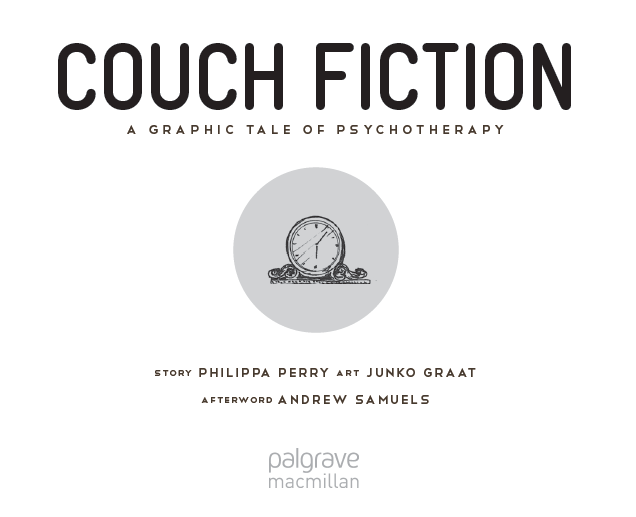 Continue Reading Article
Text and Story © Philippa Perry, 2010 Illustrations © Junko Graat, 2010

Philippa Perry is a psychotherapist, psychotherapy supervisor and a fine art graduate. She wrote the story in Couch Fiction.

Junko Graat trained and worked as a product designer in Japan before coming to England. She is a student of philosophy and practices as an illustrator. She is responsible for the art in Couch Fiction.
One of the simplest yet deepest insights into the psychotherapy process I have ever read. Because so much is assimilated via pictures, you learn without having to swot up. I love it.
Sara Jacobson