CE Credits for Counselors have never been easier!
1
(Videos must be purchased separately.)
4
What therapists are saying …
NBCC
NAADAC
Texas LPCs
Texas MFTs
Canadian Counsellors
---
Psychotherapy.net is approved to provide CE Tests for the following Boards of Counselors: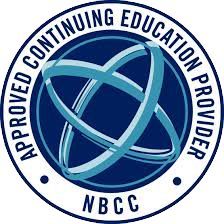 • Certified Counselors (NBCC): Psychotherapy.net has been approved by NBCC as an Approved Continuing Education Provider, ACEP No 6239. Programs that do not qualify for NBCC credit are clearly identified. Psychotherapy.net is solely responsible for all aspects of the programs.
• Addiction Counselors (NAADAC): Psychotherapy.net is approved to offer Continuing Education credits by NAADAC, The Association for Addiction Professionals provider # 90664.

• MFTs (CA BBS): California Board of Behavioral Sciences provider # 3479.

• Texas Counselors:
Texas LPCs: State Board of Examiners of Professional Counselors provider #159
Texas MFTs: State Board of Examiners of Marriage and Family Therapists provider #159
SAVE WITH CE POINTS PACKAGES
The more you learn, the more you save


10 CE points: $100

20 CE points: $180

40 CE points: $320


WATCH VIDEOS, EARN CEs…
READ ARTICLES, EARN CEs…